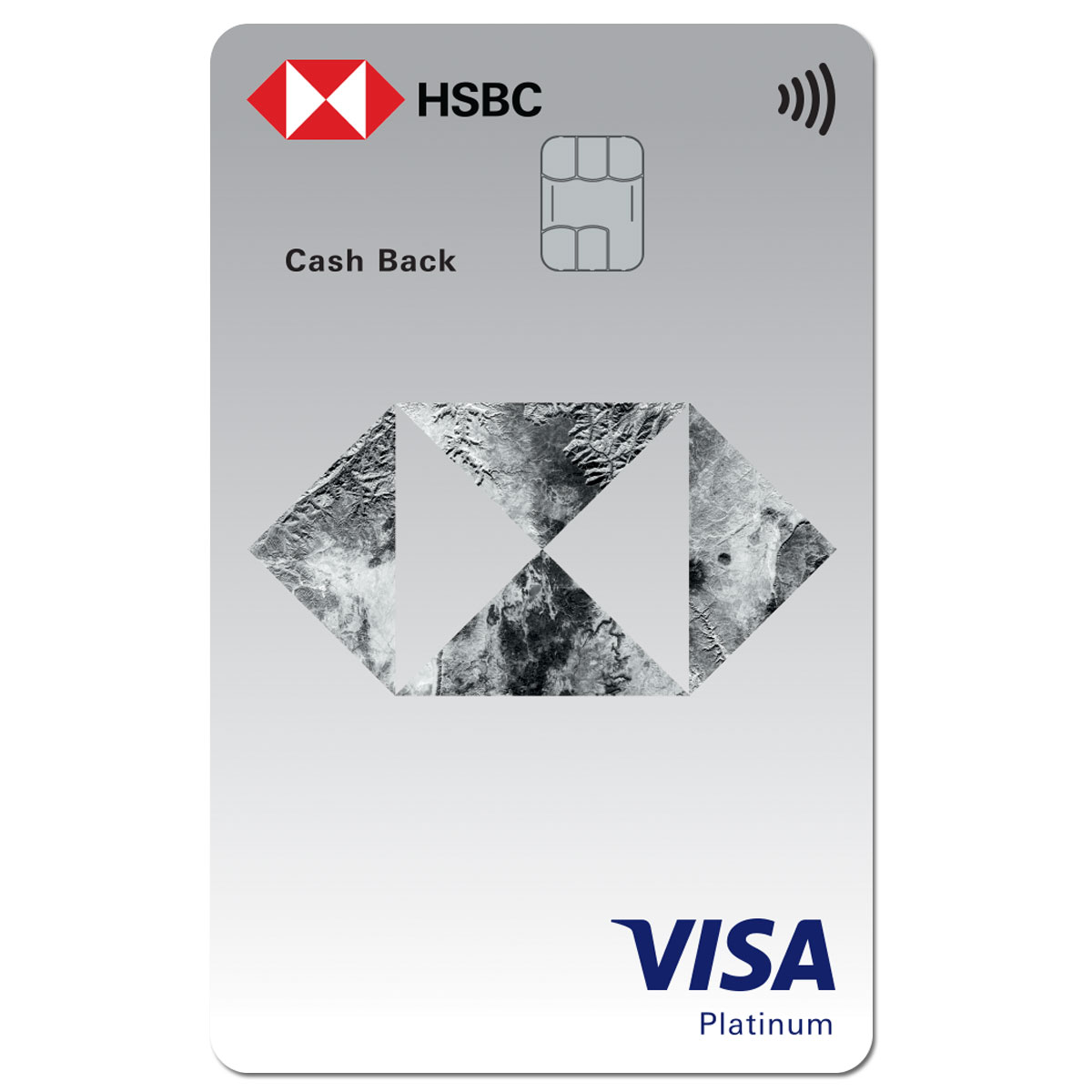 Ideal for unlimited cash back on your daily spends
Become an HSBC Cash Back Credit Cardholder to enjoy flexibility and freedom by earning unlimited cash back on every spends by tailor-made offers for supermarkets, education and insurance.
Get a Welcome Offer of VND 1,800,000 for new Primary Cardholders
Enjoy outstanding features of Visa Cash Back Card
Up to 8% Cash Back

on daily spends at Supermarkets and grocery stores
Unlimited 0.3 % cash back

on all other spends
Unlimited 1% cash back

on insurance and education spends
up to 55 days

Interest free period
What is Visa Cash Back Credit Card?
A Cash Back credit card lets you earn back a percentage of what you spent. The rebate will be credited to your primary credit card account. You can use it to make other purchases or repay your credit card balance.

Reward programme
Earn reward points on everyday spends and redeem for attractive gifts such as cash back, annual fee, airline miles or shopping, dining, supermarket vouchers…
What you should know about credit cards
Useful information and related documents of credit cards
How to make credit card payment
Complete the online application now to enjoy a Welcome Offer of
VND 1,800,000 for new Primary Cardholders
How to apply for a Visa card online
Frequently asked questions
When should I credit my monthly Salary into HSBC transactional account so that I can receive additional 2% Cash Back for spending at Supermarket and Grocery Stores with HSBC Cash Back credit card?
When is Cash Back of HSBC Cash Back credit card credited to my credit card account?
What situations are all Cash back in my HSBC Cash Back credit card account forfeited?
Does cash back of HSBC Cash Back credit card offset my card payment amount?
Explore more credit card features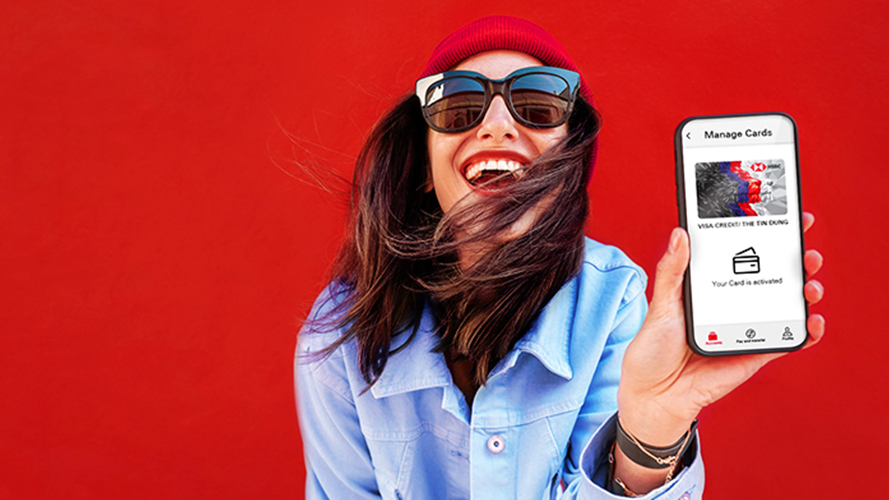 How to activate your HSBC credit card
It's quick and easy to activate your card using the HSBC Vietnam app.
Online Bill Payment
Don't miss a chance to experience the new online mobile top up and monthly auto bill payment feature on our HSBC Vietnam app today!
Supplementary Card
Spread your love – share and enjoy the same privileges, conveniences and rewards with your loved ones.
Contactless payment
Enjoy hassle-free spending experience with a simple tap of your HSBC Credit Card.
Samsung Pay
Experience an easy, fast and secure mobile payment service and enjoy great benefits dedicated for Credit cardholders.
3D Secure - SMS OTP
Experience a more convenient and secured way for HSBC card online transactions with SMS OTP.