Information required for registration
For Online Banking Registration, you can choose one of the below three options:

HSBC 12-digit account number

*

, issue number and

6-digit PIN

or

HSBC 16-digit credit card number and 6-digit PIN or

10-digit Phone Banking Number (PBN) and 6-digit PIN
Step 2: Activate your Digital Secure Key
To enjoy HSBC Online Banking services, you will need your Digital Secure Key activated.
You can simply download the latest version of the HSBC Vietnam app on your mobile device. After successfully set up the app, your Digital Secure Key will be automatically activated.
The Digital Secure Key feature is a new, secure and convenient way which allows you to generate security codes via your HSBC Vietnam app to access to and use all available Online Banking features.

HSBC Vietnam Mobile Banking app
Scan to download the HSBC Vietnam app and get your banking done anytime, anywhere.

This link will open in a new window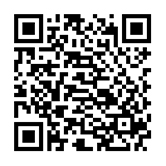 This link will open in a new window