Discover the latest Rewards for HSBC Credit Cardholders to explore Cash Back, Annual fee, e-voucher gifts and mileage offers. Redeem today.

Explore our Rewards Catalogue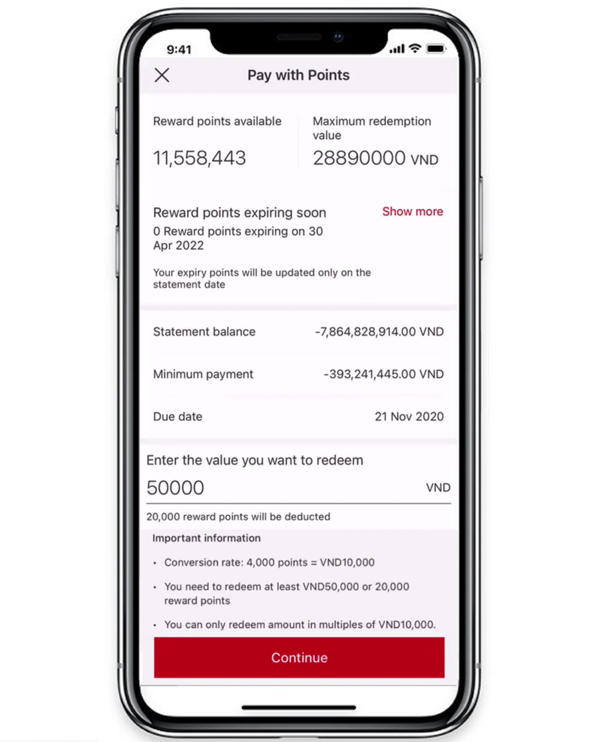 Now you can redeem your Reward points into Credit Card payment via HSBC Viet Nam app.
Steps to redeem:
Log in HSBC Viet Nam App & select your Credit Card account in Summary Page
Choose "Pay with Points now", check your available Reward Points
Enter the value you want to redeem
Review your redemption information, and click "Confirm"
Online reward catalogue (Not applicable for Mileage)
Have you got an HSBC Credit Card?
Apply for HSBC Visa Credit Card
Apply for HSBC Premier World Mastercard