Discover the latest Rewards for HSBC Credit Cardholders to explore Cash Back, Annual fee, e-voucher gifts and mileage offers. Redeem today.

Explore our Rewards Catalogue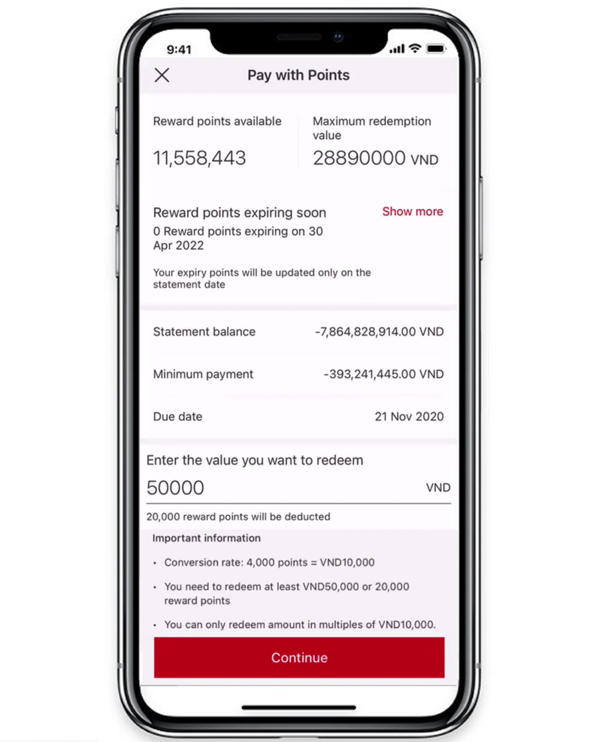 Start turning your Reward Points into credit card payment & immediately increase your available limit with the all-new "Pay with Points" feature available exclusively via HSBC Viet Nam Mobile Banking app.
For HSBC Visa Classic: 5,000 Reward Points = VND 10,000
For Premier World Mastercard®: 4,000 Reward Points = VND 10,000
The minimum redemption amount is VND 50,000 and the redemption amount must be the multiple of VND 10,000
Pay with points
Now you can redeem your Reward points into Credit Card payment via HSBC Viet Nam app.

Online Reward Catalogue (Not applicable for Mileage)
Now you can redeem your rewards online while browsing through our Rewards Catalogue.
HSBC Contact Center
You can redeem your reward through HSBC Contact Center. Simply dial:
Have you got an HSBC Credit Card?
Apply for HSBC Visa Credit Card
Apply for HSBC Premier World Mastercard