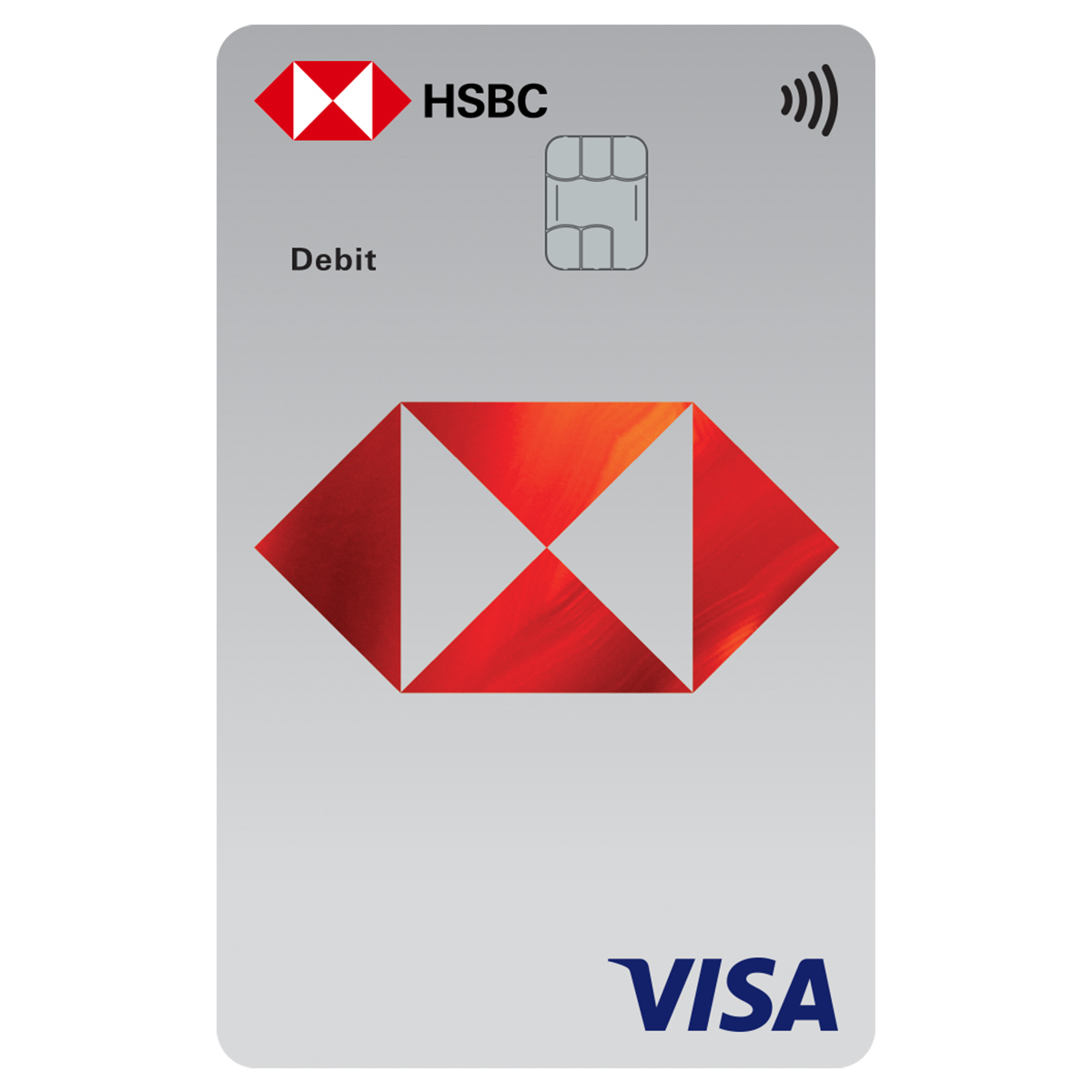 Convenience in your hands
Explore outstanding convenience of cashless payments along with cash withdrawal on your HSBC Debit Card and enjoy great deals today!
What is a Debit card?
Debit card is a card issued by the bank to the cardholder to pay instead of cash. Debit card has all the functions of a payment card (cash withdrawal, transfer, view account balance, print statement, etc.).
Debit card directly linked to your transactional account. That means, the money on the debit card is your own, and you can use the card to withdraw, pay and transfer the money as much as your account balance. Unlike credit cards, debit cards do not allow cardholders to spend first and pay later.
There are two popular types of debit cards, Domestic Debit Card and International Debit Card:
Domestic Debit Card used to pay for domestic products and services.
International Debit Card (VISA Debit Card), is used to pay for products and services globally.
Most debit card issuers also pay you interests on the credit balance in your VISA debit account. Generally, all debit cards, including VISA debit card, won't allow you to do transactions for amounts greater than the account balance to which your cards are linked.
You can use HSBC Debit Card at any VISA-accepting points, for example, local and overseas ATMs with VISA/ PLUS logo, POS (Point of Sale) or for online payments with outstanding convenience of cashless payments along with cash withdrawal on your HSBC Debit Card.
Explore more: What is a Debit Card? Why should you use debit card?
Fast and convenient
Make online purchases, local & overseas point-of-sale (POS) easily with contactless technology

No need to carry cash with daily purchase limit up to VND 60 million
Enjoy great discounts from home&Away and Privilege Club offers
Free of first card issuance
Receive fund transfer quickly via Visa network, with only your debit card number
Non Face-To-Face Debit card opening for Vietnamese customers applying payroll account
Easy cash access
Free of charge for cash withdrawals at HSBC ATMs in Vietnam

Daily ATM cash withdrawal limit up to VND 20 million
Worldwide access to ATMs with VISA/PLUS® logo
Secure
Your card never has to leave your hand when making a payment at readers with contactless features. Please refer to Debit Card Limits (PDF, 177.4KB).
High security with chip card technology and 3D Secure (SMS OTP)

SMS Alert Service provides you with accurate, instant alerts about your transactions on Debit Card and Accounts Linked To Card
Service to turn on/off Online transactions and Overseas POS transactions
Contactless payments
Check how to make contactless payments with HSBC Debit Card and enjoy our new service now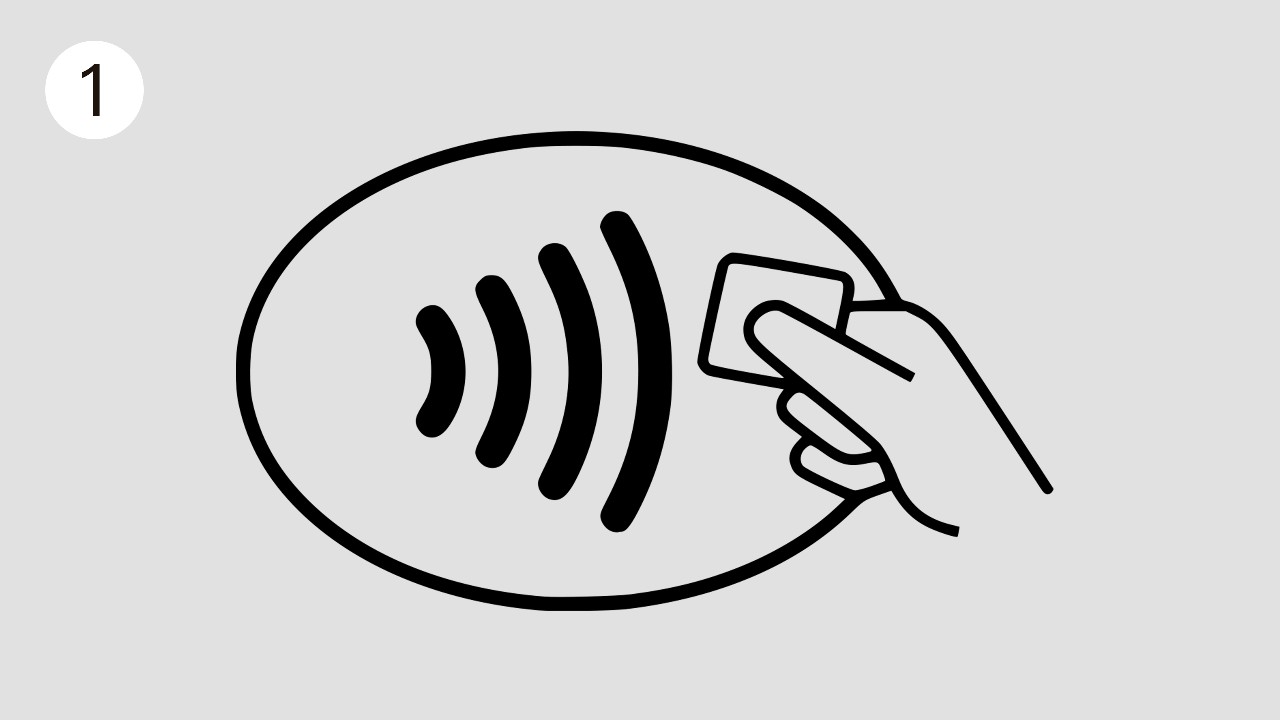 Step 1: the Contactless symbol and the Visa logo are shown at card reader if merchants accept card payment with Contactless Feature.

Step 2: To pay, tap/wave your card on the card reader at close range (less than 4cm from where the Contactless logo appears).

Step 3: Your transaction is confirmed by the illumination of the green indicator light.

Step 4: Check the receipt and the transaction is completed.
How to apply
Simply open a VND Current or Savings account at one of HSBC branches/ transaction offices.

Request for an HSBC Debit Card when completing the Account Opening Form, or fill out the HSBC Debit Card form if you already have a VND account. (Please be noted that you have to comply all current requirements of the bank for debit card issuance)
A new Debit Card instantly and the default PIN will be issued by the Bank if all requirements of debit card issuance is satisfied
How to activate HSBC Debit card
Please choose one of two options to activate your HSBC Debit Card:
Option 1: Send SMS from your registered phone number to 8066 with syntax: HSBC_KHDC_last 4 digits of the Card number_last 6 characters of ID/Passport
Important Note:
"_" is a space. Example : HSBC KHDC 1234 098765
Apply for Mobifone, Vinaphone, Viettel, Vietnamobile, 8am-5pm, Monday-Friday
SMS fee: VND 1,000/SMS
Option 2: Perform transaction at any ATM having VISA/PLUS® logo with PIN (24/7)
How to receive HSBC Debit card PIN
Contact HSBC online
Use our online form and we shall contact you soon.
Contact us by phone
Call our HSBC Contact Center at:
(84 28) 37 247 247 (the South)
(84 24) 62 707 707 (the North)
Operating hours: 24/7 for lost or stolen card or token, dispute transactions or card related complaints, and from 8:00am to 10:00 pm daily for other matters